Our trained team can reconstruct your whole roof providing a traditional or more modern roof.

Providing Roofing Services Since 1981
S&J Roofing was established in 1981 by Mr Geoffrey Shellard. We have built a reputation for providing high quality standards of work at competitive prices. The majority of our work comes recommended from very satisfied customers. We have over 30 years of experience in the Roofing industry. Mr Shellard takes a hands on approach to every enquiry undertaken by S&J along with his team in the office and skilled tradesmen. We take pride in delivering a first class service on time and to budget.
At S&J we carry out all kind of domestic and commercial works from restoration to complete new re-roofs down to small repairs.
S&J Roofing are approved members of the FMB, which insures you as a customer that our work has been carefully checked to ensure we uphold the standards of the largest federation in England, Futhermore, we are members of the Government endorsed Trust-Mark scheme which helps potential customers find reputable companies.
If you're looking for a reliable, trustworthy and efficient Roofing Contractor in Bristol to tackle your projects, then you've come to the right place. With a hugely diverse portfolio of contracting work, we have experience with managing a large variety of different projects as you may witness on our work page. Our team prides themselves on being able to deliver the best results for our customers at the best prices.
It is important to use that we operate to professional standards. S&J's aim is to have a fully trained, experienced team around us.
Find out more >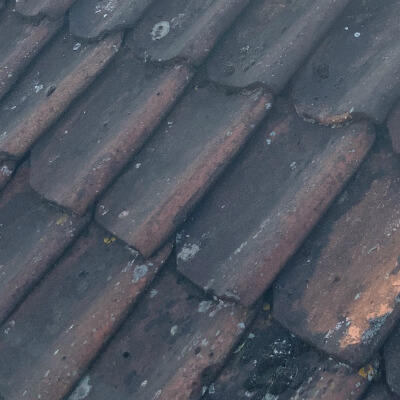 We are fully aware and committed to offering a sustainable approach both within the workplace and towards the environment
 .
Find out more >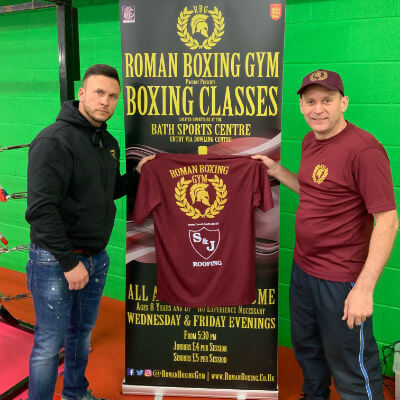 Working With the Community
Together with helping in charitable work, we take an active interest in supporting and working with the local business community projects
.
Find out more >
Very nice, clean office. I enjoyed my visit yesterday!
Richard Warwick-Smith

2022-03-08

It's not often you work with a Trades company who provide the same level of professionalism that you'd expect from a large Corporate Business. But.. Lee runs a very tight ship with S&J Roofing. And that's exactly what you get. Although ultimately he runs a roofing company. I.e. Guys climbing up scaffold to do some 'stuff' at the top of your building / property. But the quote to contract, contract to work starting, work being completed and signed off; was managed with excellent communication, and the delivery phase was completed as agreed (timeframe wise), and it was all done to a high standard. Additionally to note... I know from having completed a review of the local competitors, the cost for S&J to complete our works was competitive too. (I.e. Beating everyone else that quoted for the same job). So it was managed well and completed in the agreed timeframe. The cost beat everyone else, and they did a cracking job. I don't normally write google reviews, but I think you can see why I have. Hope this is useful to you. Sorting the good from the bad in the tradesman world is a little challenging sometimes.
Great Company! We had recent storm damage S & J Roofing came out checked the damage and repaired very quickly and on time. I happened to mention that I run an Event Company with an evening with Nigel Benn and Chris Eubank and struggle to find support to bring these big stars to Bristol for meet and greet with fans. Lee and the team came back to me with the news they would love to support the event and would like to support us in the future bringing top personalities to our great city. Thank you Lee and the team not only for great service and repair to my roof but also supporting my events.
From the day of the original inspection to quote, to completion of the work, Lee and his team were very efficient and professsional. Lee's advice was invaluable throughout and he would always go above and beyond. Thank you to the S & J Team for a hassle free project that looks beautiful and will now hopefully last a lifetime!
Ashley Russell

2021-09-03

Lee has kindly sponsored our local football club when our team needed a new kit the most!! Very generous! Thank you so much S&J Roofing 👍🏻
Very pleased with new roof. Their guys were very professional, friendly, tidy and great after care service. Wiped down all guttering ,facias etc and even cleaned velox skylights. Kept me informed of schedule/progress and stuck to it. Overall excellent work. Would certainly recommend them
Kirsten Elliott

2021-08-10

S&J Shellard replaced a thirty year old flat roof on what was formerly a garage but is now our office. When it was converted, the old roof had been resealed but not replaced, and we had later painted it with aluminium paint to try to keep it cooler, though this had not been very successful. Despite working in a pandemic, dealing with delays to materials caused by both the pandemic and Brexit, and unseasonable weather - one day baking hot, the next with torrential rain - Lee and his men finished the work in the estimated time with little disruption They turned up on time, and Lee kept us informed about what was happening. We were offered the chance to input ideas. At the end of every day, the staff swept up any rubbish and left the place tidy. The new covering means that the office is cooler and rainwater which previously was not finding its way into the gutters now drains properly. The building now looks far better than it did before. We are very happy with the outcome, and would recommend Shellards to anyone wanting similar work.
Taylor Williams

2021-06-26

Lee and his team are very professional. I was kept up to date throughout the whole process, I am very pleased with end result. I will be recommending you to all. Thank you very much for your work S&J Roofing!
S&J Roofing are extremely professional and meticulous in their approach. The team has carried out major reroofing and building work on our property over the past six months, including insulation of attic rooms and a total rebuild and roofing of the kitchen. All work is completed to a very high standard and Lee Shellard would not sign anything off unless it met his exacting standards. The site is always left clean and all the team are polite, considerate and attentive to any issue we wanted to consult over. Lee is an excellent communicator and will always give you his best professional opinion. This company deserves its outstanding reputation.

 

Contact us +
start a project
now!
To arrange a FREE meeting to discuss your roofing requirements contact us today and we will be in touch